On any given day, the Carsmile online platform calculates for its users the hire purchase/lease rate (average figures taken from June 2020) 300,000 times. These calculations are fully automated. After choosing a given vehicle, the user sees a list of different variants of that particular model with a corresponding pricing structure.
Intelligent Algorithm
The user only sees the monthly rate, so a single monetary amount. However, in order to reach this figure a great many variables are processed by the algorithm. Included in these are: the purchase price of a vehicle, servicing and tyre costs, finance rates, the length of the purchase/lease agreement and the initial deposit amount. The system must also calculate the anticipated depreciation of the vehicle over the length of time that the agreement is in place for.
According to the market analysis firm 'Global Market Insights' investment into AI in the automotive industry will reach $12 billion rising from the $10 billion currently invested on an annual basis. Artificial Intelligence in the automative industry is however mainly perceived as applying to autonomous driving and infotainment systems for cars. Its potential uses though are much wider in scope. AI can not only increase the safety and comfort of driving but also change the landscape of vehicle ownership.
Poland – a centre of innovation
Michal Mazur, CEO AI Clearing Corp. says:
"For me, it's amazing that Poland is becoming a centre of excellence for AI solutions – not only in designing them, but also in putting them into practice. However au fait we are with artificial intelligence supporting or replacing the driver of a vehicle, its use in the sales of new cars demonstrates innovation on a global scale. For customers, this is awesome news – as they can quickly and effectively compare many more possible alternatives.
Artificial Intelligence does the spade work
What would calculating 300,000 rental agreements a day look like?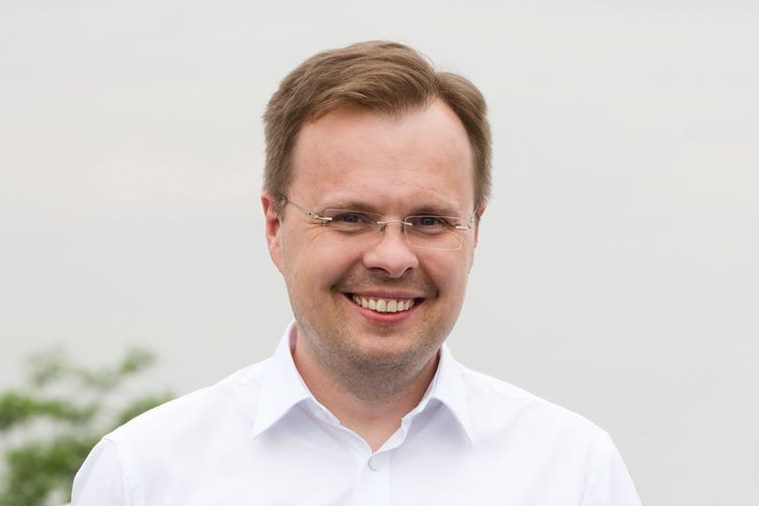 Michal Knitter, Vice President of Carsmile
– Well, if there was a person doing the computations, and that person was exceptionally experienced and particularly focused on their work, whilst simultaneously knowing the operating systems well and, if they had a calculator at their disposal, working out the monthly rates after inputting the data parameters, they perhaps might be able to calculate one offer in around two minutes – estimates Michal Knitter, Vice President of Carsmile, a former financial advisor and by education a mathematician. On this basis, our motivated and experienced employee could hypothetically make 30 calculations in the space of one hour and 210 such calculations in one working day (assuming that they worked unceasingly for 7 hours). This is of course not taking into account the arduous and monotonous nature of such work.
 Changes in skill sets – new competencies required in dealership market
Dr Magda Drzewiecka-Sarosiek owner of consultancy MotoKariera, says:
"There are understandable anxieties about AI impacting on employment in the sector. It should be judged however that it will not cause a reduction in employment, but rather allow for new work placements in lieu of those that will be eliminated as a result of computerised systems. With this, over the next few years, the expectations of qualifications required for given roles, at the very least car sales positions, will change significantly "
What will become valued are the communication skills of individuals (not only those entailing face to face contact, but also through information technology), flexibility, openness of experience, skills not so much in working with a computer, but multiple IT platforms including tablets and mobile phone technology.
-What is interesting and worth noting, is that the coronavirus pandemic has highlighted the need and existence of such platforms and communications systems, if not in forced circumstances – emphasises - Dr Magda Drzewiecka-Sarosiek
5 people instead of 2000
Taking the figure of 210 calculations a day as a benchmark, it is easy to work out that 300 thousand such computations would require almost one and a half thousand very experienced employees, focused on this one task (exactly 1429 people). If however we factor in that Carsmile's customers utilise the platform seven and not five days a week, to complete the requisite calculations would require 2000 employees and that is assuming that the attendance rate at work would be exemplary, without days off and that the members of staff would work continuously on the required calculations. For comparison, Carsmile's algorithm that performs this function, requires a sum total of five individuals. What's more, is that the algorithm can perform millions of such calculations without additional employee infrastructure.
300 calculations a day – the methodology
Users of the Carsmile platform, having chosen a given model of vehicle and having picked out the parameters of the agreement, instantly see the cost of the contract. If the user changes a parameter, the cost is instantly adjusted. For example, if three variants of a model are available on the Carsmile platform, the algorithm instantly generates three quotes. If the user changes one parameter, let's say the length of the agreement, the algorithm will create three new quotations. Thus, for that one individual, six transactions costs will be calculated. Other variables that can be considered include: the profile of the user (company or individual), the type of agreement (hire purchaseor lease), the initial deposit and additional packages that can be utilised (for example roadside assistance and insurance).